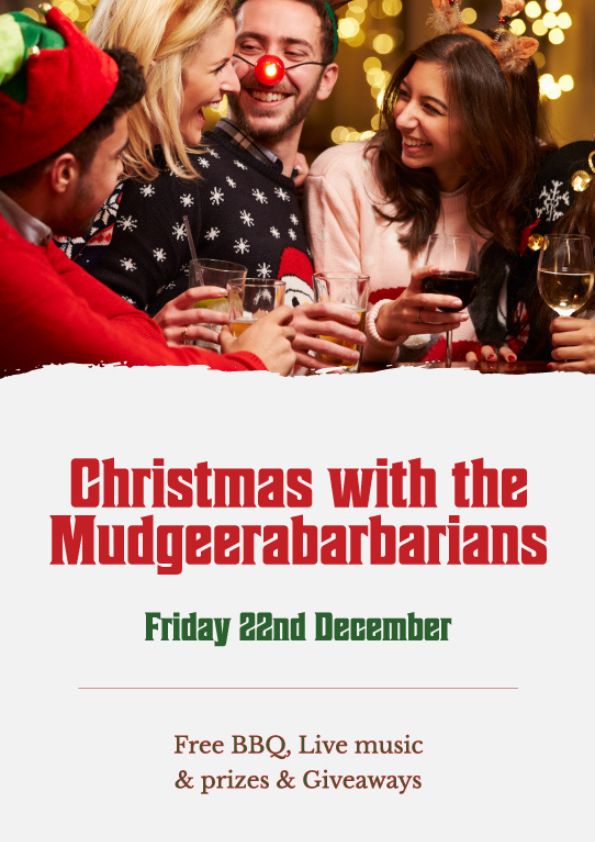 Christmas with the Mudgeerabarbarians
Friday 22nd December
All we want for Christmas is for you to join us for a drink, feed & good time!
Friday 22nd December, gather your friends & family and get ready to enjoy the most wonderful time of the year.
We will have live music, a free bbq and plenty of prizes and giveaways, while you enjoy the festive celebrations.